With the decline in extreme poverty. There's been an overall improvement in global health. One such example: kids born in 2017 are much less likely to die in their first five years of life than kids born in 1990 were.
The global under-five mortality rate fell from 93 per 1,000 to 39 to 1,000, meaning it fell by over 58 percent!

We don't have data for 2018 yet, but given the change just between 2015 and 2017, it's likely there was a further decline.
In 2015, the under-five mortality rate fell from 42 to 39 worldwide, meaning overall deaths fell from 5.8 million to 5.4 million.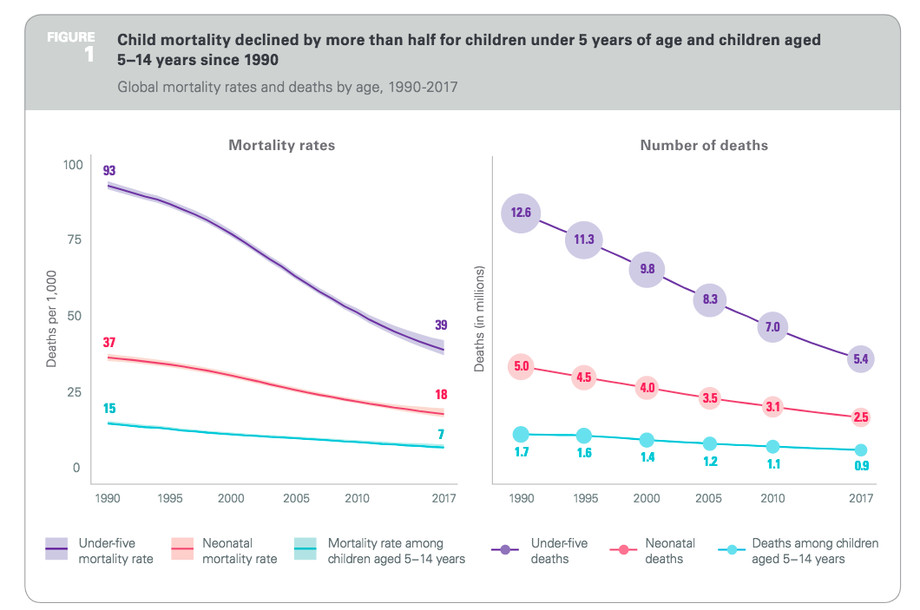 [Vox]