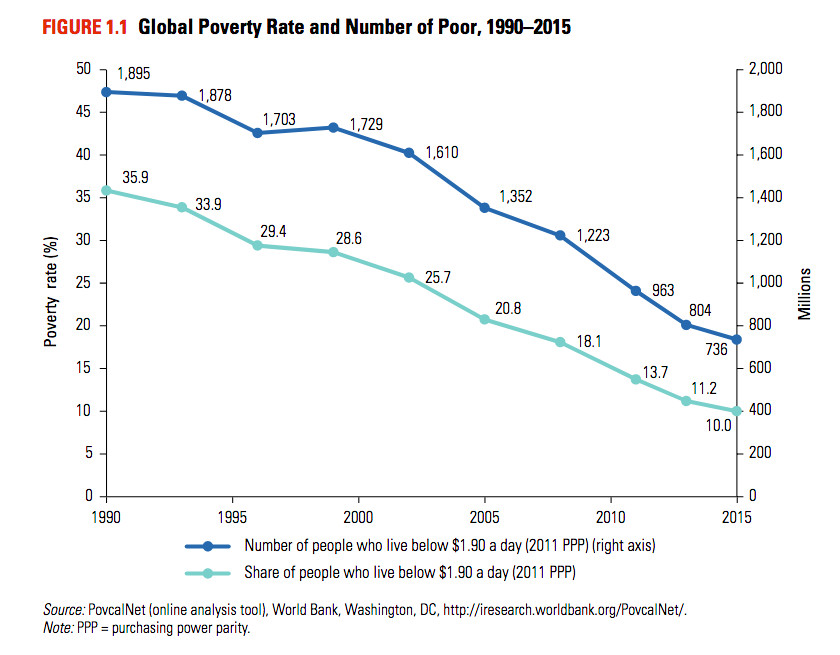 The extraordinary rate of economic growth in India and China — as well as slower but still significant growth in other developing countries — has led to a huge decline in the share of the world population living on less than $1.90 a day, from 35.9 percent in 1990 to only 10 percent in 2015.
And the trend continues! The World Bank's poverty statistics depend on household surveys in 164 different countries, that are carried out over different time periods, in different ways, and so forth, so it takes time for the group to produce point estimates for poverty in a given year. But it estimates that the 2018 rate will be about 8.6 percent, a notable decline from 2015.
This entry was posted in Humanitarian Aid, International Cooperation by Grant Montgomery.