"I am going to be late for work because of you! You lot don't have jobs to go to!" a red-faced woman yelled at last month's youth climate march in London. Admittedly, by occupying Westminster Bridge, the schoolchildren had caused some disruption, but that was the point. Commuters might be late for work, but [a new generation] will not have jobs to go to or even have a healthy planet to live on unless our governments take immediate action on climate change.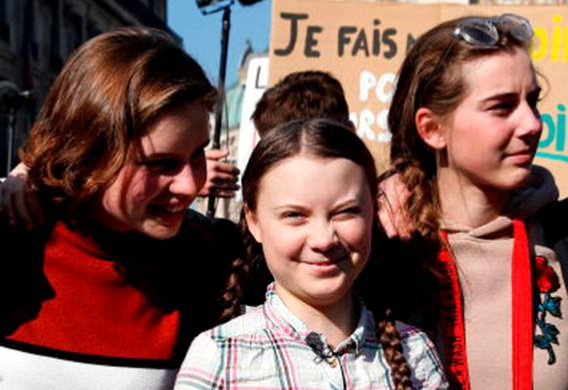 This group of schoolchildren are part of an ever-growing movement. In May, more than a million children in 1,600 towns in at least 125 countries took part in the school strikes for justice.
Although you might not agree that occupying roads and disrupting traffic is the best way to bring about change, these actions certainly get people talking and it forces the issue of climate change on the political agenda.
Most of us are aware of the catastrophic effects of climate change – from prolonged drought to devastating tropical storms, heatwaves and wildfires. But climate change does not just affect the natural world. It will also intensify inequalities damaging our rights to life, health, food, water, housing and livelihoods. Climate change is not just another political or moral issue that people and politicians are able to ignore. It puts the survival of humanity and our human rights at peril. But it seems that some people –especially the so-called Gen Z (aged 7-22) – see this more clearly than others.
Young people are often dismissed as inactive by older generations who see our obsession with mobile devices and social media sites as a sign of lassitude. But Generation Z are using technology to mobilize. Growing up with instant access to information the Internet has to offer, Generation Z stands to be the most well-informed generation ever. Equipped with instant messaging and mobile phones, mass mobilization of youth for causes we care about is now easier than ever. An army of young people can rally behind the cause of climate change through the tap of a button and co-ordinate themselves to engage in acts of civil disobedience, such as peacefully demonstrating and occupying.
[Amnesty International]
This entry was posted in International Cooperation, Uncategorized by Grant Montgomery.