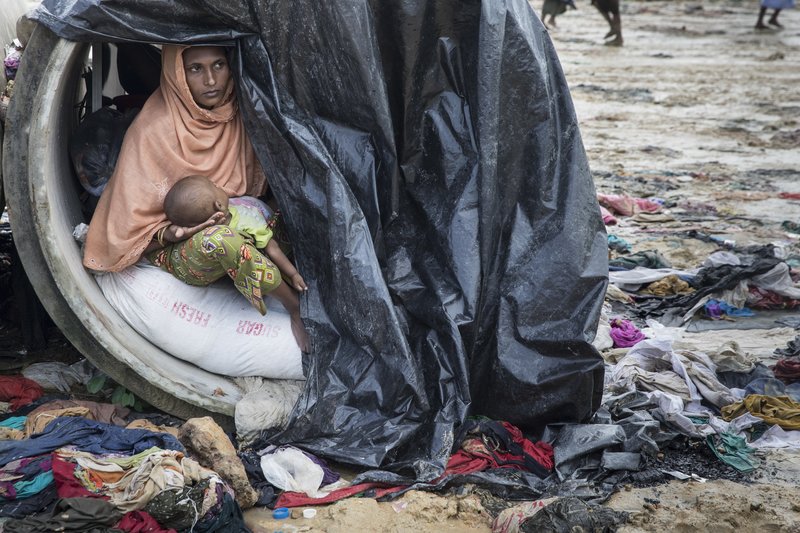 A refugee mother looks out from the cement cylinder which has become her family's home, while holding her seven-month-old baby, in Kutupalong, Cox's Bazar, Bangladesh. (Photo by Paula Bronstein/Getty Images)
Sameera, 20, looks out from her temporary home where the family is living until a shelter is built. Over 700,000 such Rohingya refugees fled into Bangladesh during an outbreak of violence in the Rakhine state. Satellite images released by Amnesty International provided evidence that security forces of Myanmar were trying to push the minority Muslim group out of the country.
This entry was posted in Humanitarian Aid, International Cooperation by Grant Montgomery.